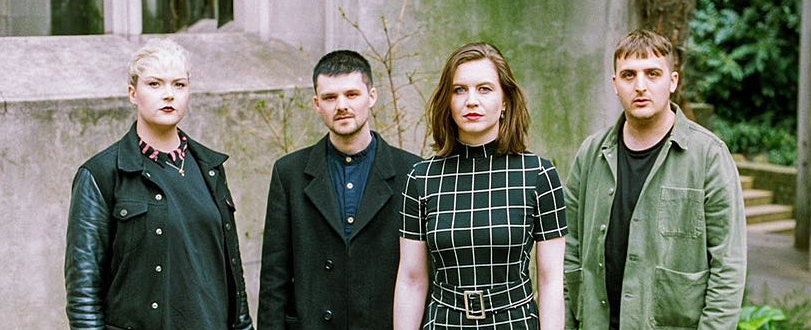 < Back to home
OUT NOW: Another Sky – Life Was Coming In Through The Blinds
17:06:2019
Another Sky have released their 'Life Was Coming In Through The Blinds' EP.
A stunning body of work, setting the band firmly within their own creative lane, the four-track release focuses on resilience and celebration in the darkest of times, loosely inspired by 'The Wisdom Of No Escape', by Pema Chodron.
This EP argues for those moments of joy and triumph in our day to day lives. The EP features previous singles "The Cracks" and "Apple Tree", as well as the EP title track and "I Don't Hate You".
'Life Was Coming In Through The Blinds' was put together over the space of 12 months -each song was approached individually, with the title track pieced together over the course of a few months across each band member's bedrooms, bouncing ideas backwards and forwards, resulting in a waterfall of lush interlocking sounds, whilst others were created and performed live in one room. There was no firm rule, and strong focus on the writing of the song, rather than just the final production, the band have created a vastly influenced, immediate and beautiful project.
With the band's debut EP Forget Yourself released just over a year ago, the immediate natural momentum that followed saw the band being picked to play Later With Jools Holland, selling out headline shows across the country and gaining firm support at Radio 1. In just over 18 months, Another Sky have already staked their claim as an utterly unique force of nature, with a sound not to be ignored. The band will be playing their biggest ever headline show at London's Village Underground on 24th September.
Stream or download the EP here.
Or, pre-order the new double EP on vinyl, which features both the 'Life Was Coming In Through The Blinds' & 'Forget Yourself' EPs.